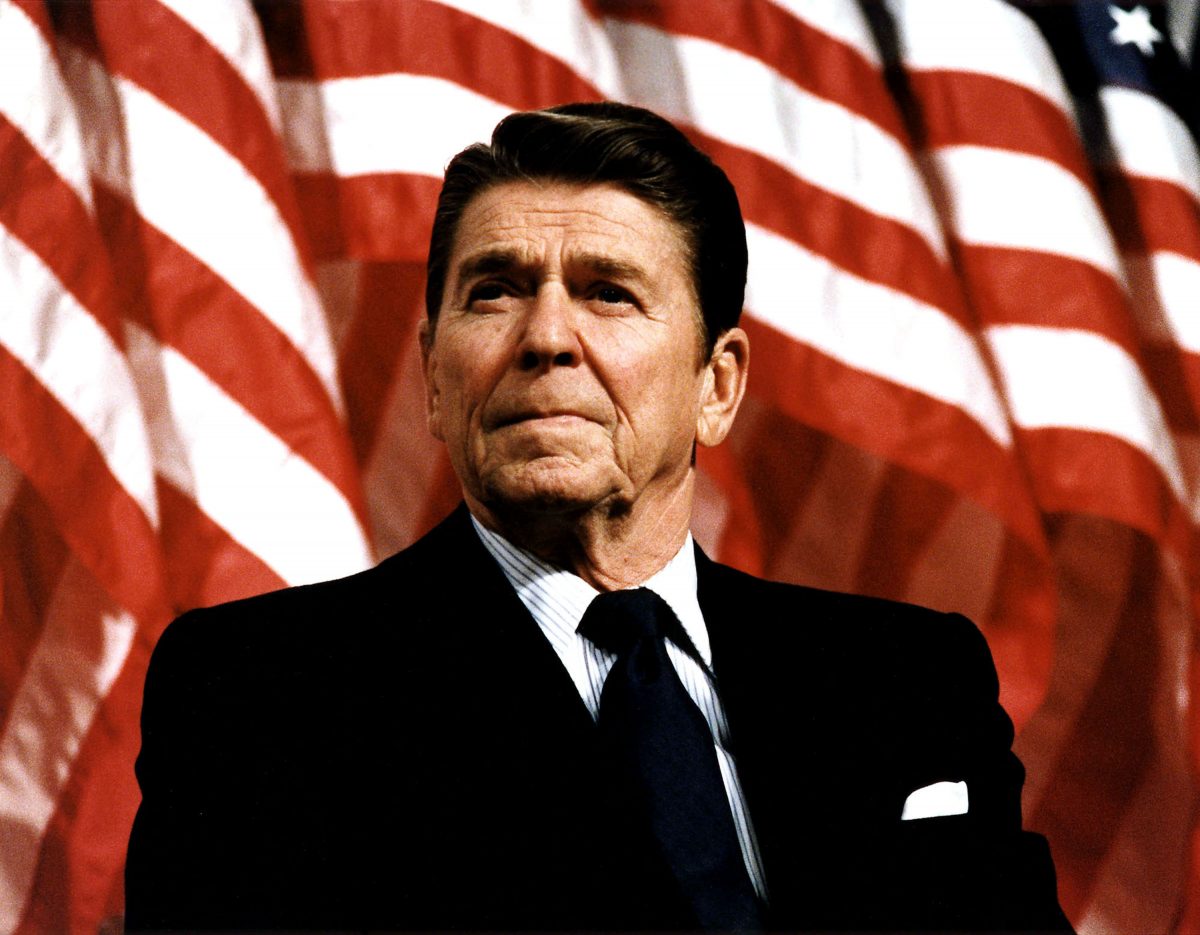 Americans should play 'chess', not gambling, in competition with China: Reagan Admin Official
US should adopt 'offensive-defensive' tech strategy instead of 'shopping list', official says
What was a conceptual cornerstone of President Ronald Reagan's Strategic Defense Initiative is needed more than ever in America in the face of growing threats from the Chinese Communist Party, a former Reagan administration official warns.
Michael Sekora, director of the once-classified Socrates Project, said the project aimed to find out what made America weak – militarily and economically – and to reverse it.
"When we founded Socrates, we had a dual mission," Michael Sekora told The Epoch Times in a June interview. "First, determine the true underlying cause of the economic and military decline of the United States; and second, once we understand the underlying cause, develop the means to reverse the decline that would secure America's superpower status for generations.
As director of Socrates, Sekora had the resources of the intelligence committee, universities, and industry-leading research institutes at his fingertips, giving him a "big picture" view of the technology landscape. the most strategically important at the time.
"I looked at Japan, I looked at the Soviet Union, I looked at the French, I looked at the Germans…I saw something interesting," Sekora explained. "They were, essentially domestically, influencing the flow of technology in and out of the country, offensively and defensively."
It was then that Sekora and his team offered Socrates, which he called a strategy for playing a "game of chess" in exploiting technology, to Reagan's closest advisers and then of Reagan himself.
It is not a central planning scheme or an industrial policy; Socrates was a game plan for all of society that placed technological superiority as its central goal, Sekora told The Epoch Times.
Sekora said he and his team then proved to Reagan, by applying the Socrates framework to the Strategic Defense Initiative, that the program would be a game-changer when implemented nationwide while aligned with the founding American principles of self-governance and self-enterprise.
"That's why Reagan loved Socrates," Sekora said, adding that Reagan wrote an executive order near the end of his presidential term that would have implemented Socrates across America, but was later overruled by President George. HW Bush.
An America in Decline
According to Sekora, the Socrates project arose because the Reagan administration viewed the United States as being supplanted by its competitors in technological and economic prowess after World War II.
"At the end of World War II…the United States was the only country that still had the capabilities to meet global needs," Sekora said. "So the requirements for creating competitive products and services are gone."
Due to this lack of competition, Sekora explained, US-based companies have shifted their modus operandi from technology-centric planning to finance-based planning.
"In finance-based planning, the foundation of all decision making is to optimize the use of funds," Sekora said. "You start with the money, you end with the money. It's the Harvard Business School MBA.
In comparison, a company with technology planning centers its decision-making on "exploiting" current and future technology in a coordinated and strategic manner, which would guide the allocation of money, manpower and resources accordingly, Sekora explained.
Sekora said with resources in the intelligence community, open-source information centers and research support from industry, it had a "big picture" view of how U.S. competitors — including Japan — are performing. , the Soviet Union and China – in the commercial sphere. military fields.
He said these nations are all using or beginning to use technology-centric planning in society, giving them a decisive edge over the financial planning-focused system in the United States.
« back to top [1980s], we were losing industry after industry to Japan," Sekora said, referring to US trade competition with the country in the 20th century. As companies like General Motors looked at profit margins, Sekora added, Japanese companies were systematically and strategically acquiring industries with the central goal of gaining a technological lead over the United States.
The solutions offered by think tanks and policymakers at the time, according to Sekora, were "one-liners" that consisted of "band-aid" solutions.
Today, Sekora said, US policymakers are making the same mistake with China.
'Dangerous'
According to Sekora, the Chinese Communist Party's whole-of-society approach to technology strategy is similar in form to Japan's strategy in the 20th century, but far more threatening to the United States.
"China's national technology strategy addresses all areas of competition – military, economic, political, social," Sekora said.
He described how China's technology strategy works in a two-tier system. One level includes the Communist Party of China, which works closely with and commands major players such as Huawei directly to gain advantages in the tech field, using methods that are both illegal, such as tech theft, and legal, such as acquiring technology companies with the primary objective of obtaining their technology, as well as everything in between.
The other tier includes the rest of the tech ecosystem in China, where smaller companies are following in the footsteps of major players. In doing so, two-thirds would act simultaneously to increase the technological, and therefore economic, competitiveness of the country.
This meaningful exploitation of technology, combined with an efficient — vicious, but efficient — centrally planned society, makes China "unsafe," Sekora said.
"Chess"
Sekora believes that to regain a competitive edge in technology over China, America needs to undergo a paradigm shift in how it thinks and how it approaches technology strategy, and become more strategic.
Currently, the United States is investing money in basic research and development without much thought about how that basic research gives the country a technological competitive edge, Sekora said.
He thinks the US approach would not work against China because instead of being a technology strategy, he describes it as a "financial strategy for technology".
"These integrated attacks from China – where they are economic, military, social, political, everything else – can only be dealt with [by] the same integrated approach of the United States," Sekora said.
Instead, he proposed in Project Socrates—approved and named in Reagan's executive order—the creation of a National Technology Strategy Council.
The council would include representatives from all strategic sectors of the United States, including the military, financial and commercial sectors, and would provide guidance to industry on the nation's current strategic and technological priorities.
What's different about this proposal from the one adopted by the Chinese regime, Sekora noted, is that the US board would allow US organizations of all sizes to work in "symbiotic relationships" with general boards from the top. rather than being a government dictated structure.
The council would create what Sekora calls a "four-dimensional technology space," a database of all current and future technological capabilities of the United States and its adversaries.
This database would present the opportunities, risks and constraints of technology development from a holistic perspective – a cross-industry, cross-industry "big picture", similar to that of Sekora when he founded the Socrates Project.
Individual organizations, from large enterprises to small and medium-sized enterprises, would be able to observe this technology space and "wargame" accordingly, Sekora said. Such a war game would include strategies such as blocking technology transfer and theft, realizing efficiencies through joint technology development, and optimizing resources to align with national technology development priorities.
These organizations would therefore be able to work together in "symbiotic relationships" in a cohesive, flexible and independent manner, now that they are more aware of the guiding priorities set by the national technology council and the competitive landscape, Sekora said.
Currently, Sekora is working with members of the US Congress to come up with this modern take on the Socrates Project, a plan it calls the "Socrates Automated Innovation Revolution."
"It's a chess game of technology…played both offensively and defensively," Sekora said. "Ultimately, we are in a cold war with China. It is operated or executed in the tech space. The tech space is the foundation of any competitive advantage.
Winning in this space is "the only way" for the United States to win against China, Sekora said.