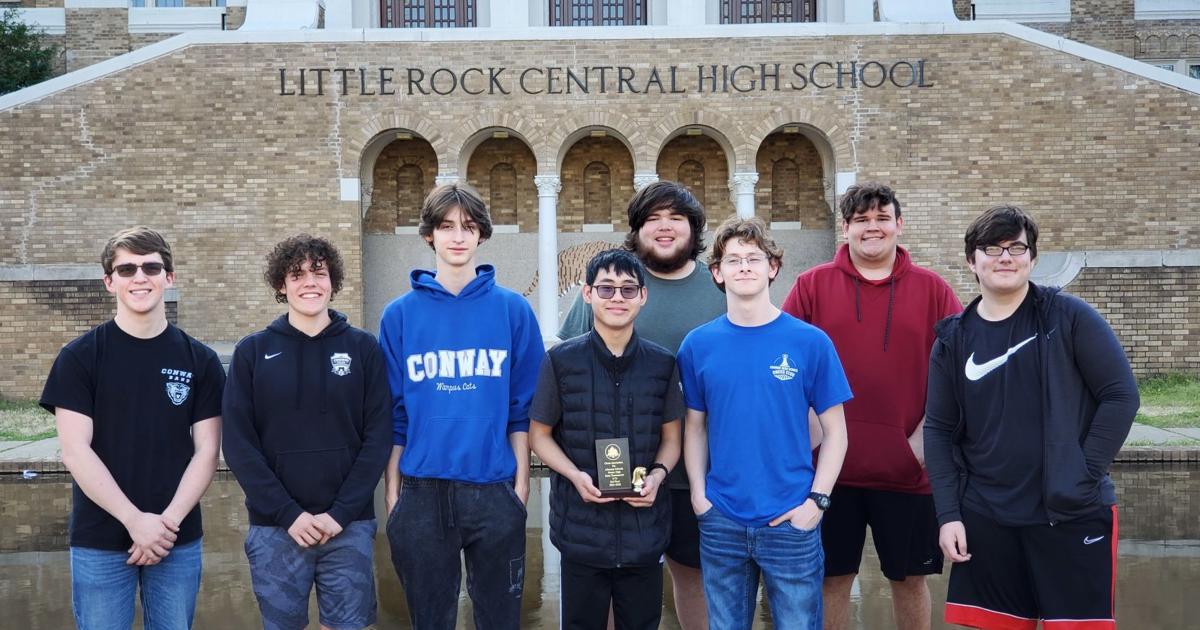 Conway's Chess Team Places Third in State Championship | News
The Conway High School Chess Team placed third in the Arkansas State Chess Championship Saturday at Little Rock Central High School against 16 other teams.
Conway's team qualified for the state championship after winning the regional tournament in Eureka Springs last month.
"Players played individually, but the top four players contributed to the team's overall score," said CHS chess coach Darcy Caplan. "I had no expectations at the regional tournament other than to gain valuable playing experience and have fun. What a godsend to be the first winners.
Against many teams with a heritage of great chess teams and coaches, the CHS team heard rumors that they were considered one of the tournament's top contenders.
"We were just hoping to do our best and see what happens," Caplan said.
The team entered the final round in fourth place, and Caplan said they could only win third if every player on Conway's team did well against their opponents.
"We had a player who had lost his first rounds, who was having a hard time dealing with the losses, which was very unusual for him," Caplan said, "but he was the last winning game in the final round which ensured our trophy. It was extremely stressful waiting for that last long game, but we made it.
The team agreed that this player was the tournament MVP for Conway.
"It was heartwarming to see such support and camaraderie," Caplan said. "They are good kids. They're happy with their third-place finish, but essentially their success has inspired them to do even better next year.
The team had had a difficult year and a half after doing virtual chess online due to the cancellation of classes by COVID-19 which, in addition to freezing weather, had significantly curtailed their practice.
"We were all very excited to see a live tournament," Caplan said. "A lot of players on the team come to our zero period, which allows them to play around 40 minutes before school starts each day. We have a lot of players, though, who are so involved in the myriad of activities offered by our secondary school that they cannot play much together.
With the successful season already behind them, the CHS chess team is already looking ahead to the next season.
"I'm excited to see how our players are developing their skills and I can't wait for the great freshman players to join our high school sophomore team next year," Caplan said. "A first-year player, Alex Windsor, has played with our team before and was instrumental in winning our regional tournament this year. We also hope to participate in more tournaments to get a bit more exposure and experience.
The team also plans to hold its second annual Community Chess Clinic at the Faulkner County Library on April 23 from 10 a.m. to 3 p.m., where chess teams from across the district can compete against anyone interested in learning. to play chess. The event is open to the public.
"I had no idea when I took on this coaching job at the request of my chess-playing son three years ago that I would find the role so fulfilling," Caplan said. "I'm a grateful member of our team who can see awesome kids really shine."