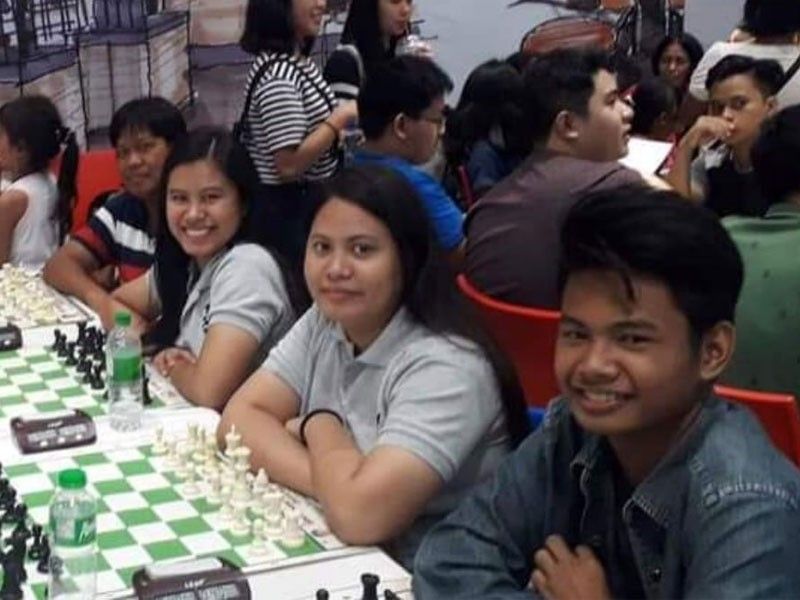 For the Concio sisters, chess is an opportunity and a way to honor their father
February 8, 2022 | 4:04 p.m.
MANILA, Philippines – If you travel the landscape of Filipino chess, aside from the obvious talent and competitiveness, it's safe to say it's a family affair. The Garmas, Reyeses, Labogs, Buenaventuras, Villasenors and Tumaliuans to name but a few can attest to this.
And there are the Concio sisters – Michaela and Michella. The former plays for the Quezon City Simba tribe while the latter is with their local Laguna Heroes team.
Both credit their father, Michael Concio Sr., for not only instilling in them a love of the sport, but also for impacting the chess community in Laguna.
"He worked as a government official, but at the same time he was dedicated to chess," Michella recounted. "He was a chess player, referee and trainer. He organized chess clinics and tournaments to inspire young people.
Chimed in older sister Michaela, "Dad taught us how to play when we were young. We never really thought we would be in this seriously until Michella qualified for a regional competition.
"I was a dancer and also a member of a band in high school, but when I saw the exploits of my sister, I left everything to devote myself to chess."
In addition to her father, Michaela also credits current owner of Laguna Heroes AGM and Dr. Fred Paez for his career.
Dr. Paez recruited Michaela for Colegio de San Juan de Letran-Calamba but before she could start her college career, he asked Michaela where she wanted to study in Manila.
"Say the talent in the province," Michaela quoted Dr. Paez as advising her.
Without blinking, Michaela said, "UST."
Paez then contacted UST coach Ronald Dableo and of the seven players who applied for a spot on the UAAP team, it was Michaela who dominated the try.
UST provided a full scholarship, food allowance, dormitory and basic school allowance.
Like her older sister, Michella also went to UST.
After their playing years, the sisters took on corporate jobs. But when the Professional Chess Association of the Philippines opened in late 2020, the two quickly joined the budding professional loop.
Michaela joined the Quezon City Simba Tribe while Michella played for the Mindoro Tamaraws for two conferences before joining her hometown team, the Laguna Heroes.
"I was able to play (against) my last eaten conference. She won. If we ever cross paths again, I will get my revenge," Michella laughed.
"I'm happy and sad where I am now," Michaela confessed. "I have a job that I love. And a professional career in chess thanks to PCAP. And I just got my first chess title. It's sad that our father isn't around to see my accomplishments.
For her part, the older sister talked about her commitment to Quezon City. "It's really important to trust, to honor your commitment and your loyalty to the team. Being down for two conferences made me sad but at the same time it inspired me to do better. That's why I'm pushing myself to get a title this year. And I believe we can do so much better at this conference.