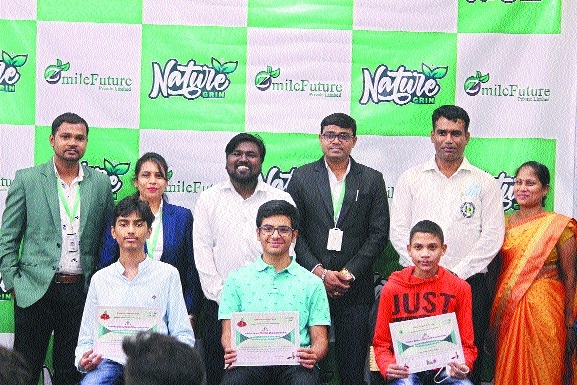 GM Sadhwani Pocket Crown – The Hitavada
Sports journalist :
GRANDMASTER Raunak Sadhwani on Sunday won the Vidarbha level open chess tournament organized by Nature Grin in association with ZMile Future Pvt Ltd and Nagpur District Chess Association (NDCA). Sadhwani continued his winning streak from the first round to the final round by scoring seven points. Sadhwani was followed by Krish Bawangade in second place with six points while Siddhant Gawai was third. Suhan Deshpande was fourth with five points and Himanshu Jethwani was fifth. At the start, the event was opened by Dr Bhikkhu Samyakbodhi and NDCA Secretary KK Barat at the LB Hotel, Sadar. CA Vikram Borkar was the guest of honor at the inauguration ceremony. National chess player Nayandeep Kothangale, Saloni AM and Amit PM, founder and director of Nature Grin Z Mile Future Pvt Ltd were present at the inauguration. The winners received certificates from Borkar, Saloni and Amit.
The event was moderated by Chief Arbiter Praveen Pantawane and a vote of thanks was put forward by Akash Mendhe, Business Manager, Nature Grin & Z Mile Future Pvt. Ltd. The winner of this tournament will receive Rs 30,000 in cash, the finalist will receive Rs 15,000 and for the third player, he will pocket Rs 5,000 as well as trophies during a prize-giving ceremony on October 19th. Jyoti Amge, who holds the world record as the world's smallest woman, will offer prizes. FINAL RANKING (Top Ten) Raunak Sadhwani (7), Krish Bawangade (6), Siddhant Gavai (5.5), Suhan Deshpande (5), Himanshu Jethwani (5), Nirman Pohane (5), Dishank Bajaj (5), Rashmika M (5), Ameya Padmavar (4.5), Aarith Thakur (4.5).