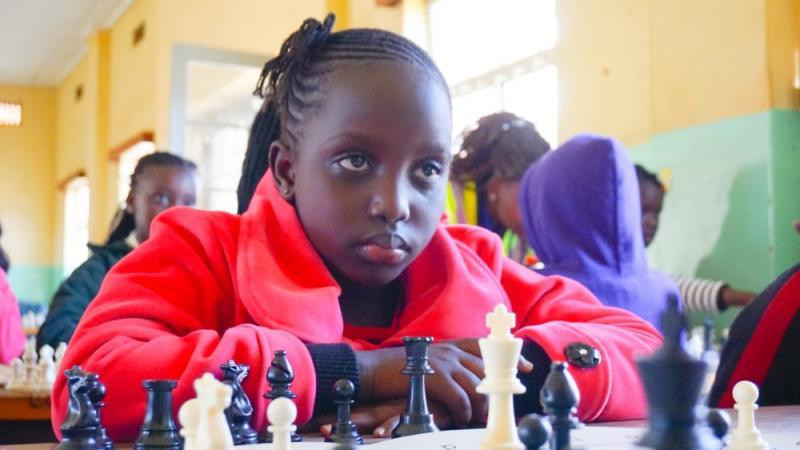 Gohil triumphs at the Mombasa Open tournament
The cool Indian Ocean breeze seemed to help multiple men's national chess champion Mehul Gohil calm his nerves during the Mombasa Open tournament.
Gohil put in a superb display to win the overall title at the Mombasa Intercontinental Hotel on Monday night.
Gohil, who moved the pawns briskly, finished the game in style, having collected 5.5 points.
The veteran Team Dinosaur player, who has represented Kenya in many international tournaments, beat strong opponents from host country Kenya, Uganda, South Sudan and Lesotho in the Swiss system tournament in six rounds.
Ben Magana, who plays for KCB Chess Club, also finished second with 5.5 points, while Brian Mwangi of Dedan Kimathi University collected five points for third place.
Ugandan Egesa Emmanuel of Kireka Chess Club, Lawrence Kagambi (Waridi Chess Ventures) and Equity Chess Club player Elvis Likoko collected five points each.
In the women's category, master contestant Joyce Nyaruai, representing the KCB Chess Club of Nairobi, proved unstoppable after collecting five points to lift the crown.
Nyaruai was the tournament's first seed and did not disappoint after beating 2021 World Under-17 Amateur Champion Glenda Madelta and Kenya's 2018 national and second seed Gloria Jumba of KCB.
Equity Chess Club's Glenda finished second with five points, while Jumba had 4.5 points to finish third. Jully Mutisya of Nakuru Chess Club and Mercy Cherono representing Kabarak University Chess Club, pocketed 4.5 points each for fourth and fifth positions respectively.
In the veterans category, KCB Chess Club emerged victorious through Philip Singe with four points while Master Candidate John Mukabi of Equity Chess Club collected four points to finish second.
The Best Corporate Club award went to KCB Chess Club with 23.5 points. Equity Chess Club finished second with 22 points
Jomo Kenyatta University of Science and Technology was the top university team with 18.5 points, while Kabarak University had 17.5 points, Kenyatta University 15.5 and Daystar University 14.5.