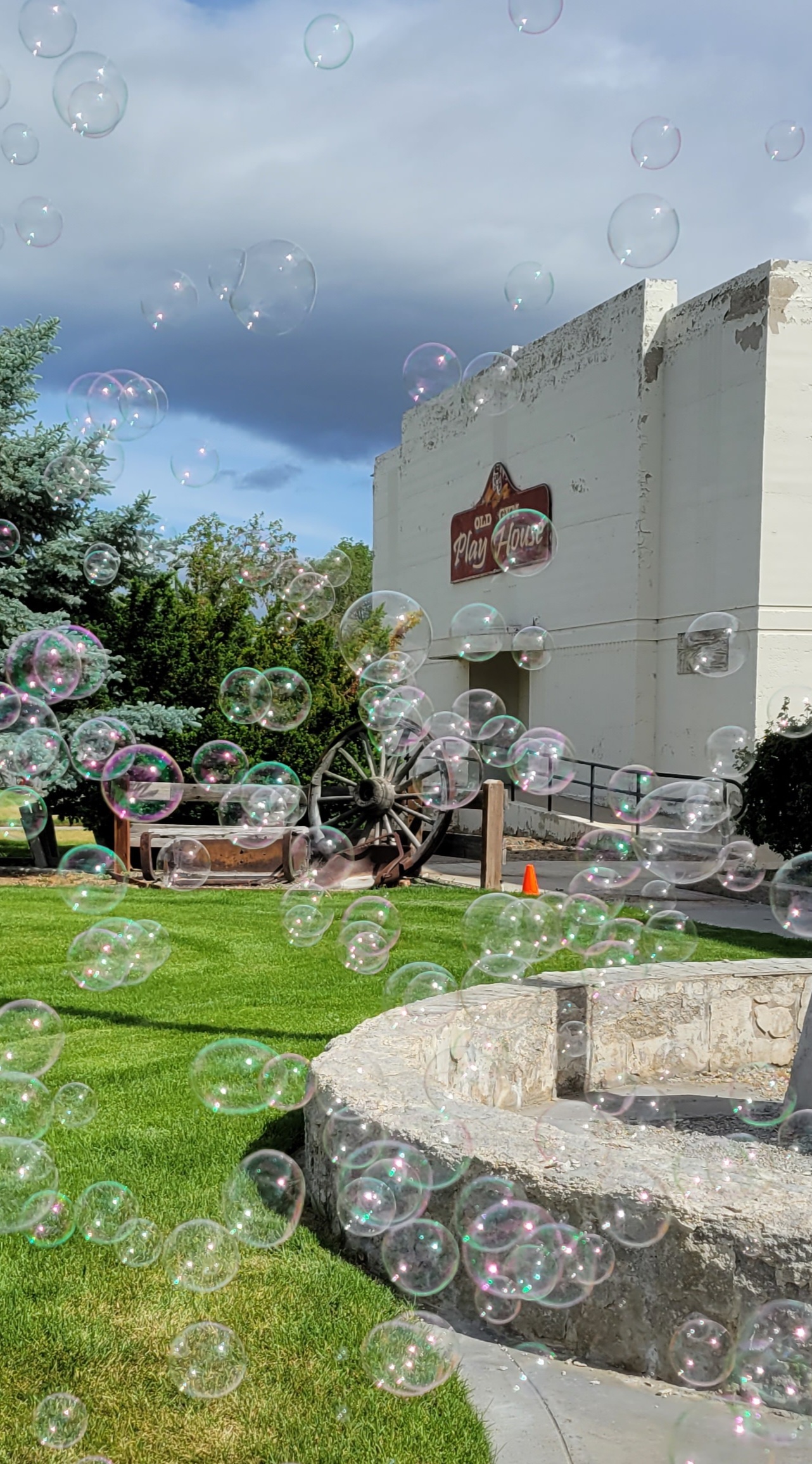 June 7, 2022, RC Morning Report
Lori McCaskill took this photo of the bubbles at the Carson Valley Museum & Cultural Center on Saturday.
Genoa, Nevada – The Nevada State Contractor Board of Directors will host a presentation from 10 a.m. to noon today at the Douglas County Community & Senior Center on protecting seniors from scams in the field of building.
Main Street Gardnerville is donating a 24.5 inch wide watercolor painting by La Vonne LaTulip Vasick to the city. The painting depicts downtown Gardnerville at the turn of the 20e Century. Gardnerville City Council members are meeting at 4:30 p.m. today at the Town Offices, 1407 Main Street.
The Douglas County Public Library Bookmobile is visiting the Esmeralda Avenue Farmer's Market from 4-6 p.m. tonight in downtown Minden. The big van is back on the road and doing its rounds, including Wednesday's Sierra Chef Farmers' Market at Heritage Park.
At the Minden branch, the library hosts an adult board game night from 4:00 p.m. to 6:00 p.m. as part of its adult summer reading program. Those who show up will receive a raffle ticket for the summer reading.
So far, 4,831 voters have cast ballots in the 2022 primary election. Most of them are paper ballots returned by mail or in person, with only 1,060 having taken advantage of in-person voting.
On Sunday people said attendance was low so I decided to check it out. It looks like we can do better than four years ago. I reported on June 6, 2018 that 3,533 voters had already voted. The number of in-person voters was far greater than that of mail-in votes.
I expect the Carson Valley Days Carnival to move into Lampe Park today with a view to opening later this week.
It's going to be hot this week, according to a statement from the National Weather Service. High temperatures are expected to reach 94 degrees on Friday. We might see some uphill on some creeks and creeks from the last snowmelt.
Today expect high temperatures of 87 degrees with the wind picking up from the west at 10-15 mph, gusting to 25 mph this afternoon.
Kurt Hildebrand is editor of The Record-Courier. Contact him at [email protected] or 775-782-5122.