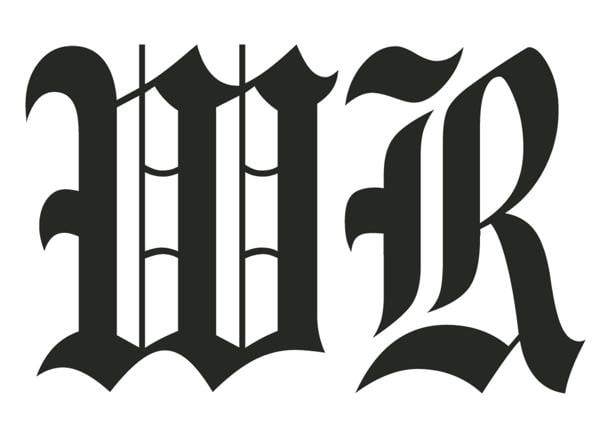 Margaret Lynn "Peggy" Richardson | Obituary
Margaret Lynn "Peggy" Richardson, 69, of Warrenton, died on Sunday May 15. She survived her advanced cancer on her last birthday, but had to cancel her Earth Day/Birthday celebration because she had started treatment.
Peggy was born in Baltimore, Maryland on April 22, 1953, to the late Dr. Joseph M. White III and Dr. Mary Lou (Touchet) White. She was the only daughter and youngest child in the family, but was always included in her brothers' playtimes.
At age 3, Peggy moved with her family to Morris Township, NJ, at the corner of Blackberry Lane and South Street. Here she first went to public school, then attended Gill School (now Gill St. Bernard's School) and graduated from Morristown High School.
As both of her parents were doctors, Peggy liked to say that she was brought up as a medical student on the table. Colleagues were often around the dinner table.
His parents had friends in all sorts of circles, many of whom they met while teaching medicine. Thus, at all times, the family shared dinner with close friends of other religions, cultures or skin colors. She embraced and appreciated these differences. His father once came home and told the family about a remarkable plane trip, where he sat and talked with the Reverend Martin Luther King for over an hour. Dutch Morial, New Orleans' first black mayor, brought his family to visit and stay with Peggy's family. It was normal in Blackberry Lane. This became remarkable when Peggy came of age and reflected these values ​​in her daily life.
Peggy was a very good chess player and the best in the house at the table tennis table. She was raised with music all around her. She shared early 78s and 45s with her brothers, but her family often played opera, classical music and show tunes, as well as jazz. As a girl, she learned to play the recorder well enough to sit down with her older brother, Joe, and one of his friends.
As a teenager, Peggy was a child of the "British Invasion" and loved the Beatles, Stones, Kinks and other English rock bands. The Nice and Emmerson, Lake and Palmer endeared her to many bands that made up the progressive rock movement, like Yes, Genesis and King Crimson.
Peggy played piano and then organ in a basement orchestra. She made a lot of friends, and soon after, she brought home a boyfriend named Dave who brought a whole band named Wintergreen, who needed a place to practice and settled down. in the basement. They were loud…and bright, consisting of Dave Johnson (later known as Davis Jaynes, who toured with Leslie West), Joe Longo and Ed McGlynn. The second drummer, Jim Cuomo, then formed a band called Fire Ballet.
Having traveled extensively abroad, Peggy shared a notable tour of Denmark with Ann, her "Danish sister" and Stephen Skov, and also visited other countries with Ann, such as Greece and Italy.
Peggy loved animals and was interested in horticulture and gardening, growing orchids, roses, irises and other plants. She enjoyed swimming, skating, trampolining and horseback riding.
As her friends might tell you, Peggy "was a big foodie." She grew up in a kitchen influenced by Julia Child and a book called "Joy of Cooking". Most family members loved food prep, and there could be three prep stations in the kitchen, all at the same time. She was an avid reader, and detective novels or comedy novels by Terry Pratchet were her favorites. Just like The New Yorker magazine.
While dating and living with her soon-to-be first husband, Julian W. Robertson, a recording engineer at the New Jersey House of Music (who later worked as a printer in Warrenton), Peggy met some of the world's top recording artists. 1970s. and developed a close-knit circle of lifelong friends through music.
Peggy and Julian moved to the Afton-Elberon community in Warren County in 1987, where they had their daughter, Rachel, and settled next door to Julian's mother's house. Peggy's mother quickly moved into a small plot, as Mary Lou wanted to be near her daughter and grandson.
Some time after her first marriage ended, Peggy met Bobby Richardson, a member of the Haliwa-Saponi tribe, while working on a political campaign. They got married and she had her second daughter, Amanda. Through this marriage, Peggy began attending the tribe's annual powwow and discovered her love of beadwork and jewelry making.
Peggy spent most of her working years as an administrative assistant for the Warren County Economic Development Commission. She retired in 2020, completing her career with decades of service.
Peggy was one of Warren County's greatest cheerleaders. She has helped countless local businesses, business owners, festival organizers, chambers of commerce, education and government officials, community liaisons and others with everything from filing incorporation documents, drafting from business plans and coordinating new business recruitment visits to designing event flyers, corporate logos and everything in between. Peggy loved Warren County and its people and was dedicated to making it a better place, even when she wasn't working.
Peggy had a big smile, which she gave to everyone, was generous with her time and gifts, loved to laugh, had a quirky sense of humor and never forgot to ask her many friends for information about their children or other family members. She took great pride in seeing others succeed, with no definition of what that success looked like, and had a soft spot for the underdog and those who weren't treated fairly.
Peggy enjoyed attending community events, such as plays, art exhibits, poetry and open mic nights, festivals, and new business openings. She believed in supporting local businesses as much as possible and was always up for adventure.
Above all, Peggy loved her two daughters, who meant everything to her.
Peggy is survived by: two daughters and their partners, Rachel Robertson (Aaron Ayscue) of Warrenton and Amanda Richardson (Stephen Fischer III) of Norlina; two brothers and their wives, Stanley T. and Linda White, of Drumore, Pa., and Joseph M. (IV) and Eileen White of Ridgefield, Conn.; nephew, Joseph M. White V of California; family member, Nancy Burns of Gainesville, Va.; and a host of family and friends.
A floating memorial celebration is scheduled for Sunday July 10 from 1-3 p.m. at Locorum, 142 S. Main St., Warrenton.
Memorial contributions may be made to: Working Landscapes, 108 S. Main St., Warrenton, NC 27589; or SECU Family House at UNC Hospitals, 123 Old Mason Farm Rd., Chapel Hill, NC 27517.
Arrangements are through Blaylock Funeral Home in Warrenton. Online condolences can be made at www.blaylockfh.com.