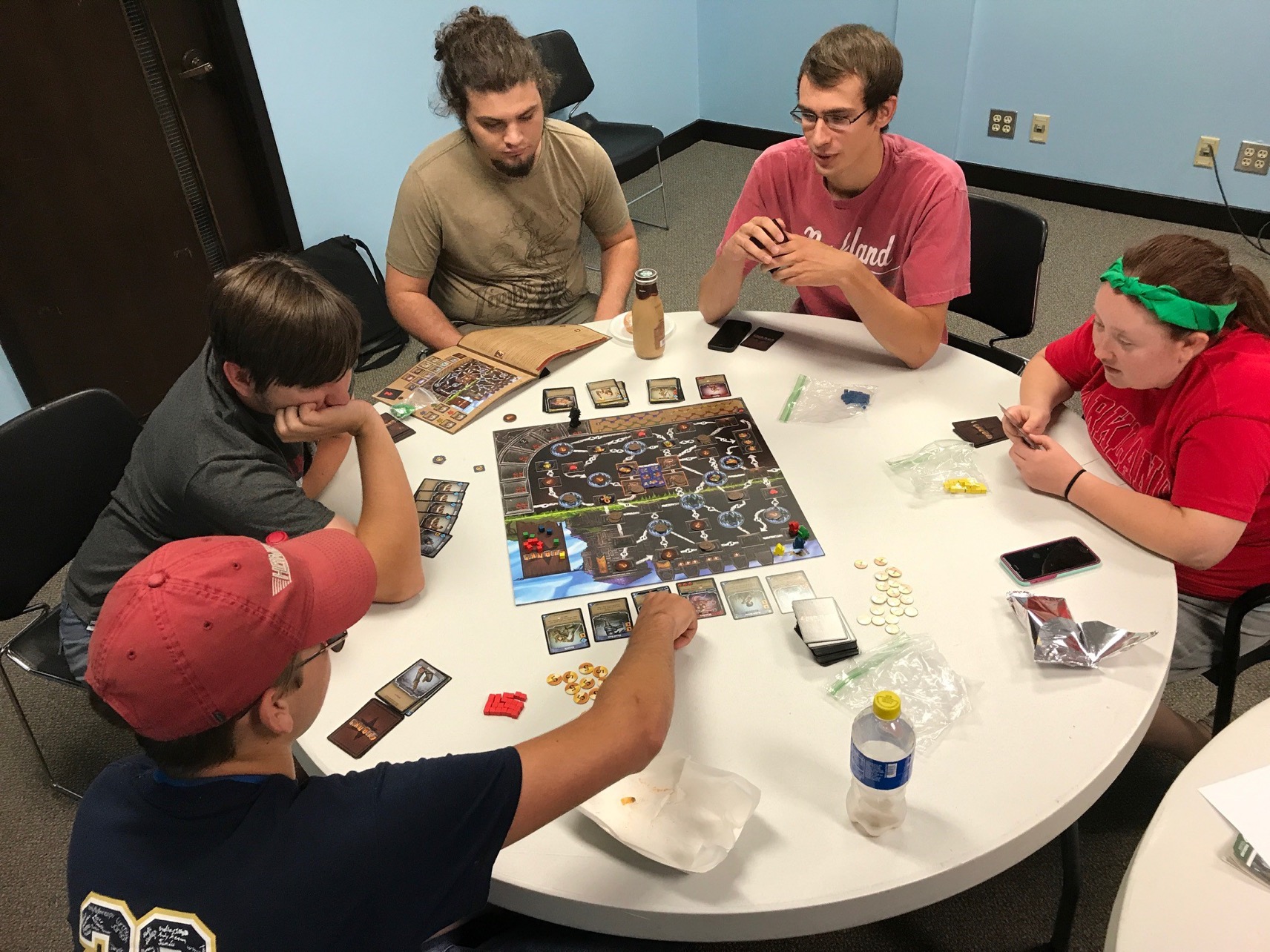 Parkland's Board Game Club is back after its two-year hiatus with Covid.
Parkland has its own personal collection of board games on hand as well as those that educational advisor Deane Geiken has in his own personal collection that he is willing to share with the club. In total, the club offers more than a hundred different games. Geiken said the club offered games ranging "from checkers to very complicated games like Wingspan, which take a few hours to play."
Along with the various games they have on hand, Geiken mentioned that the club is ready to use club funds and come up with a game you might be interested in trying. He explained, "All you have to do is ask!"
In addition to bi-weekly Thursday meetings, the club also hosts Dungeons and Dragons One-Shot sessions throughout the month. The first will take place on Monday September 12 also in D026.
Speaking with Geiken, the Prospectus learned that the club was even looking to expand its reach beyond students and creating "a teacher-only version."
The Prospectus also had the opportunity to speak with Isaac Ekberg, the club's founder. Ekberg has since graduated from Parkland and has a degree from Northern, but is still taking classes here as an undergraduate student.
Asked about his inspiration for starting the club, Ekberg said he originally restarted the chess club in school and didn't really have much experience in board games.
However, it was by what could be considered a twist of fate that Ekberg was given the opportunity by fellow chess club member Ben Johnson to experience a broadcast broadcast by the station Parkland radio station.
It was through this experience that Ekberg met Geiken. Ekberg said the idea for a board game club in Parkland came from a conversation between the two.
As for Ekberg's hopes for the club when he returns from his Covid break, he says he "would like the club to return to a high traffic space".
Ekberg notes that many club members came because they walked past the meeting while it was happening and were interested.
He goes on to add, "This is the best commercial we've ever been able to run."
Although Ekberg is no longer the president and is no longer as involved with the club as he used to be or would like to be, he still tries to attend meetings.
Ekberg no longer acting as club president, he is seeking to fill the position as well as vice president, treasurer and secretary. This offers students seeking and experiencing leadership roles the opportunity to do so in a unique setting.
To top it all off, at the very end of this semester, the club will have 'almost a one-day matchday'. The event is open to anyone interested. It takes place on December 8 in the Flag Lounge just off the M wing and opposite the M108.
Joining the Board Game Club is super easy, all you have to do is show up! You can also contact Faculty Advisor Deane Geiken or Staff Advisor Kennedy Potempa. For more information on upcoming meeting dates or general questions about the club, you can check out their newsletter below.
Board game club newsletter