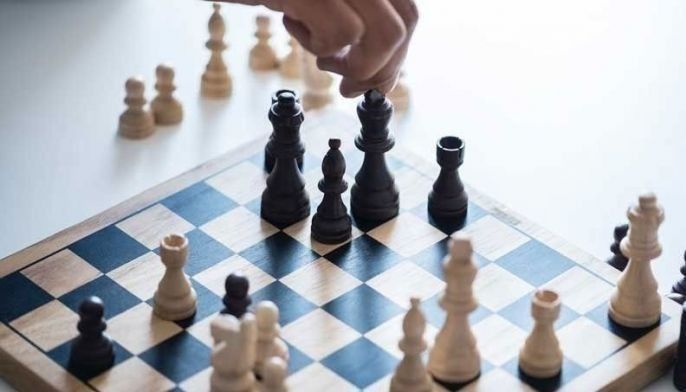 Pasig hits San Juan but loses to Quezon City in PCAP chess
February 7, 2022 | 9:55 a.m.
MANILA, Philippines – It's a feel-good time to slay the beast or the predator. But somehow the effort that went into it – the luster – waned by an unlikely loss.
The Pasig King Pirates scuttled arch-nemesis San Juan Predators in the first game of Saturday's doubleheader 13.5-7.5 in the Professional Chess Association of the Philippines SMC-All-Filipino Cup .
It was a convincing win from Pasig who took both blitz and quick play with his homegrown players making the difference.
Eric and Marc Labog and Kevin Arquero took six of seven possible points from their battles against Arden and Narquingel Reyes and Narciso Gumila. With top rated tips canceling each other out, this spelled the margin of victory.
It was Pasig's second triumph in eight matches against San Juan. And by all rights, that should have propelled them to a Saturday night sweep.
Except that Simba's tribe in Quezon City had other ideas.
Quezon City, which skipped Conference 3 last year, returned with a weekend-long statement.
First, Simba's tribe had to bounce back from a 4.5-2.5 blitz loss. Quick chess in the middle of the command made short work of the Batch towers with NM Robert Arellano, Michaela Concio, Danilo Ponay, NM Robert Suelo and Joseph Navarro taking nine of 14 points to give Quezon City an overall score of 11.5-9.5.
With the momentum of their return, they ambushed Pasig and gave them a dose of their own medicine.
Quezon City played both blitz and rapid play with homegrown players Suelo, Navarro and Freddie Talaboc closing in during the blitz and then sweeping their rapid chess counterparts King Pirates for a massive 12-9 win .
The defeat was the only record blight for the King Pirates, who remained in first place with a 7-1 record – the same with Laguna, now second, and San Juan, now third – due to accumulated points.
The loss is a small price to pay for now beating the top three teams in the PCAP North Division. The other powerful team they have yet to face is the maddeningly inconsistent Manila Indios Bravos.
Quezon City righted their ship and tied the game with a 4-4 record – one of their best nights in PCAP play.