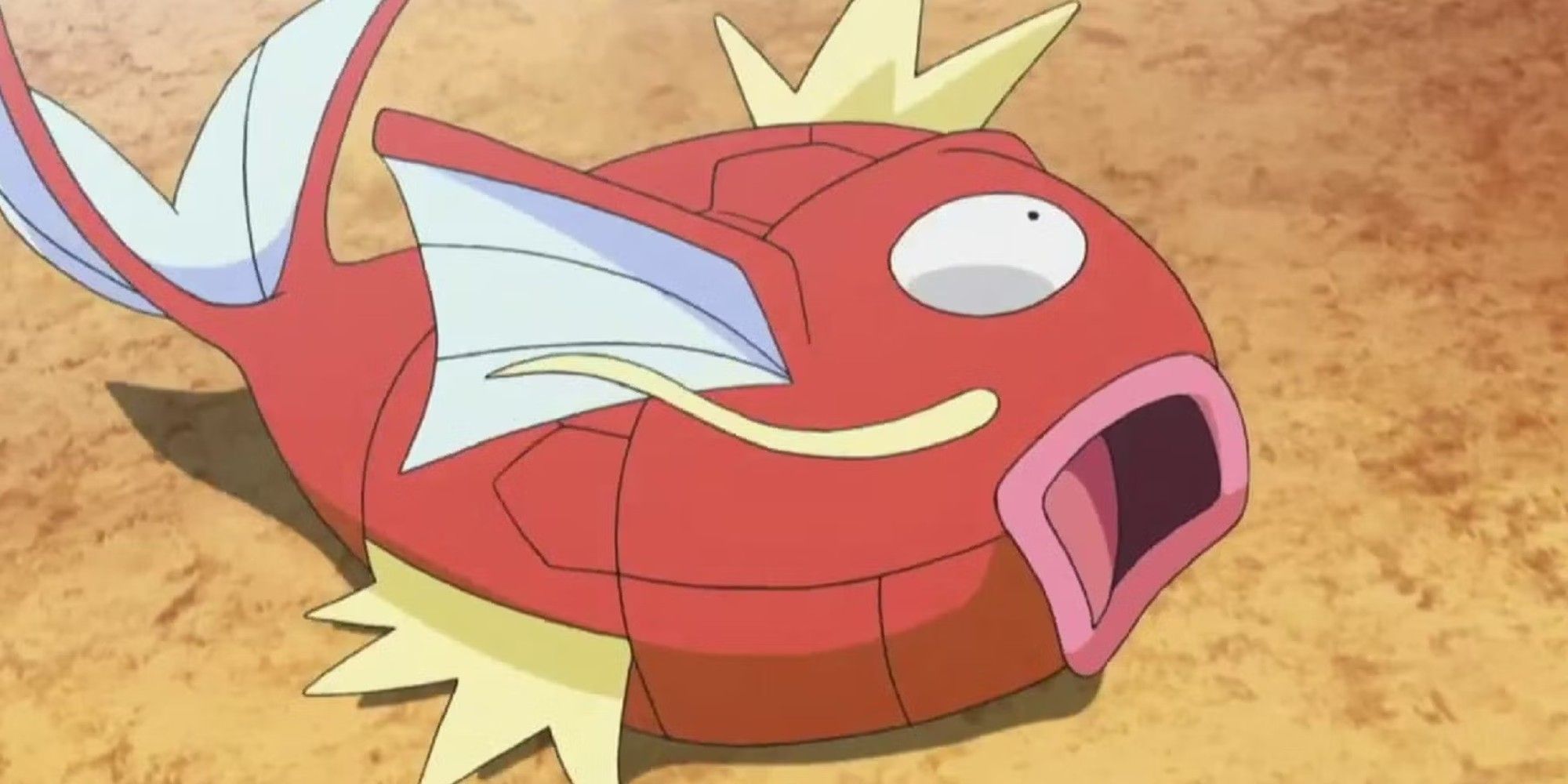 Pokemon Sword & Shield's New Competition Is About Magikarp
Pokemon has announced what Sword & Shield's next competition will be, and this one might have the biggest catch of all, a very intentional pun. Trainers will only be able to bring two Pokémon to battle with them, and one of those Pokémon must be a Magikarp. Also, don't bring a Zapdos with you as all Legendary Pokemon are banned.
The event has been aptly dubbed the Jump Magikarp contest, and as Serebii pointed out, registration for the contest is now open. As stated above, Jump Magikarp will be a Double Battle competition, and one of the two Pokémon you are allowed to bring into battle must be a Magikarp. The other can be anything other than a Legendary Pokemon, and its level doesn't matter as all Pokemon will revert to level 50 for competition.
RELATED: Here's Why Pokemon Go Raids Have Rhydon As Their Logo
You can register for the competition now, and you'll need to do so by 8 p.m. EST on July 21 if you want to take on a Magikarp and his buddy in the Jump event. Indeed, the Double Battle competition will start on July 22 and will run all weekend, ending on July 24. Each participant will receive 50 BP, but it is not yet known what the highest performing Magikarp will earn.
The main response to Serebii's report is one that questions the value of this competition. For starters, Sword & Shield is almost three years old. There are only so many competitions you can run before you start repeating the same ideas. Plus, as Serebii points out via an answer, it's just kinda funny. Take your Magikarp into battle and try to protect it at all costs. There will always be a Magikarp on the opposing team, so it will always be a fair fight.
Sword & Shield continues to get help showing how important the games were and continue to be to the Pokemon franchise. Legends: Arceus, Brilliant Diamond & Shining Pearl, and a handful of spin-off games have launched since Sword & Shield arrived. It will be interesting to see if this support continues through 2022, as Scarlet & Violet is set to launch in November.
NEXT: Please Bungie, Anything But A Mobile Shooter