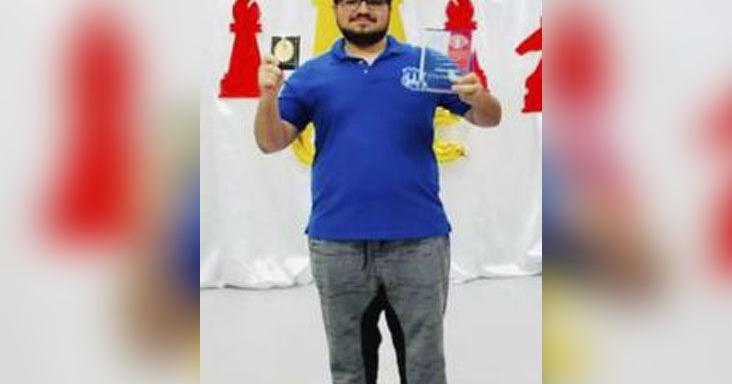 Ramoutar set for grandmaster status | local sports
Alan-Safar Ramoutar, Trinidad and Tobago's top chess player, is set to become the country's first-ever grandmaster.
Ramoutar, 18, has achieved all of his necessary grandmaster standards and only needs to achieve a rating of 2,500 to receive the title of grandmaster.
On March 27, the First Citizens Sports Foundation nominee for Senior and Youth Sportsman of the Year 2021 emerged victorious in the GM ASK Mix Chess Tournament held in Serbia with 7.5/9 points securing him a fourth grandmaster standard.
Prior to this event, Ramoutar won the "GM Ask 12" chess tournament in Arandjelovac, Serbia with a score of 8 points out of 10, securing his third grandmaster standard.
His performance in these two recent tournaments has seen him raise his FIDE rating to 2,480, which is 20 points away from the requirement to become a grandmaster and help him become the youngest chess grandmaster in the world. Caribbean and the only English-speaking chess grandmaster. Caribbean.
With his new FIDE rating of 2,480, Ramoutar will now be ranked the 59th highest rated junior (under 20) in the world.
Ramoutar plans to stay in Europe until the end of the summer where he will continue to play in chess tournaments to earn the points required for his grandmaster title as well as work on his second chess internship with Chessable. .
Chessable, based in Barcelona and London, is part of the Play Magnus Group, a company founded by world chess champion Magnus Carlsen to create chess services. Jamaican-born Maurice Ashley became a grandmaster in 1999. Ashley, however, played for the United States. He is a chess author and commentator.