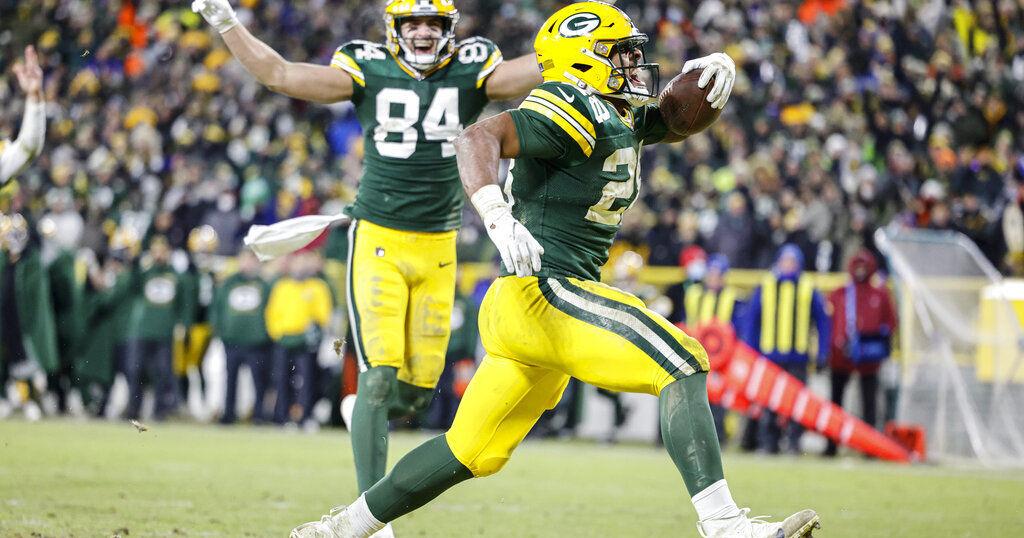 Rate the Packers: Complete victory over Vikings earns Green Bay solid marks across the board | Professional football
Jim Polzin notes the performance of the Green Bay Packers in their 37-10 victory over the Minnesota Vikings on Sunday at Lambeau Field.
The Packers struggled to finish practice early in the game, ending their first three trips to the red zone by sandwiching two baskets around a failed fourth down. But they warmed up from there and ended up scoring on six straight possessions (four touchdowns, two field goals) before the departure of Aaron Rodgers, Davante Adams and other starters. The Rodgers-Adams connection was as brilliant as it has been all season, resulting in 136 yards on 11 catches. The running game was rolling too, with Aaron Jones and AJ Dillon combining 139 yards on 22 attempts.
The Vikings missed quarterback Kirk Cousins ​​and wide receiver Adam Thielen and were an offensive shell that torched the Packers six weeks ago. The Packers didn't have to respect quarterback Sean Mannion and could focus on stopping Dalvin Cook (nine carries, 13 yards) and the running game. Outside linebacker Rashan Gary had another big game, producing one sack and four rushing quarterbacks.
A brief kickoff from Mason Crosby in the first quarter gave Minnesota the ball in their 34s and Corey Bojorquez hit his first punt (22 yards), but things improved from there for the unit. by Maurice Drayton. Newcomer David Moore pulled off a 21-yard punt return in the third quarter, the Packers' longest this season, and Crosby hit all three field goal attempts.