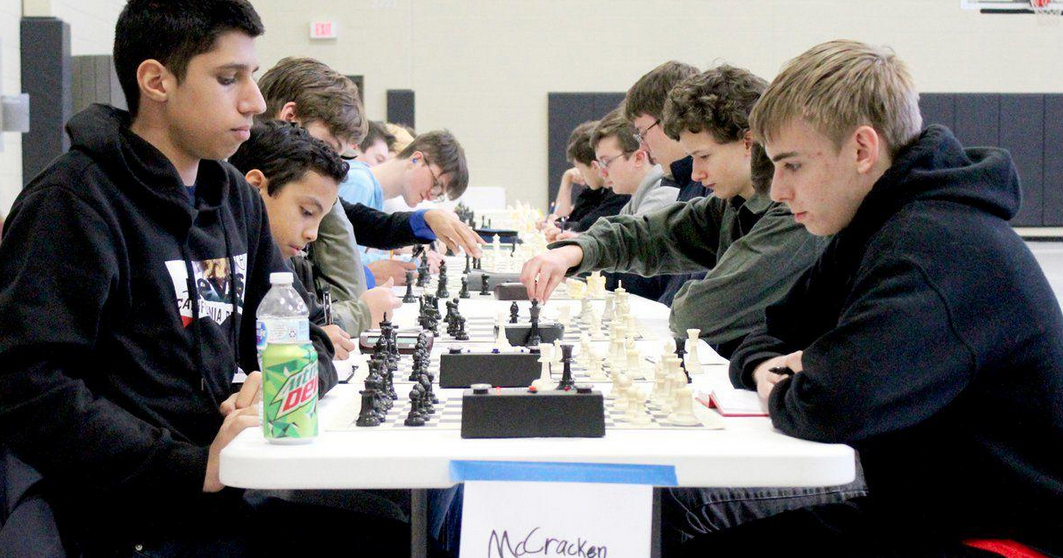 School failures return after a two-year hiatus | News
For the first time since February 15, 2020, there will be a school chess tournament in Western Kentucky for players from Kindergarten to Grade 12.
The Blue Knights Scholastic takes place on Saturday at the Crittenden County Middle and High School gymnasium at 519 W. Gum St. in Marion.
Students will play in four divisions: K-12 (high school), K-8 (middle school), K-5 (upper elementary school) and K-3 (lower elementary school).
Students can play in a higher level division, but cannot play in a lower level division. For example, an eighth grade student can play K-12 but cannot play K-3 or K-5.
Each division will play four rounds and each player will have 30 minutes to play a match.
Doors will open at 7:45 am and on-site registration will close at 8:30 am There will be a players meeting at 8:45 am, with the first round starting at 9 am and subsequent rounds starting as soon as possible.
There will be no admission fee, but players are urged to bring in donations to help victims in and around Crittenden County affected by the December 10 tornadoes.
Suggested items include easy-to-prepare dishes like chicken, broth, or canned tuna. The tournament site will accept all food donations, but prefers not to accept cash donations and recommends giving gift cards to local restaurants instead.
The event is a tournament classified by the American Chess Federation, so players must be members of USCF. Memberships will not be sold on the site.
Players are also requested to bring chess sets and clocks to use in the bowling area, and there will be no concessions on the site.
Players will also be asked to follow COVID-specific rules that allow the tournament to take place in person. These rules include:
• Wear a mask properly. Masks should cover the nose and mouth.
• There should be 6 feet of social distance between groups. The bowling alley, or waiting area, is the biggest concern for this. Families and teams can sit next to each other, but groups should stay away from other groups.
• Parents must not enter the playground. This is a standard rule for any tournament, but it is necessary to run a tournament during the pandemic. Parents should not congregate near the entrance to the play area and should stay in the waiting room.
• Children should not run around the site. Parents should be responsible for preventing their children from running around. People should stay in their selected areas. Parents should bring things to occupy their children.
• There will be no wall-mounted pairing tables during the tournament, where players usually meet in large groups to see their next opponent and the location of the table. Match sheets will be printed and provided to each team at each round.
• The tournament will use a ticket system called Ticket Leap. Everyone – players, parents and coaches – should have a ticket to enter. This is to help with contact tracing.
• Participants are requested to bring hand sanitizer or similar items to the tournament. Hand sanitizer will be available on site, but participants are encouraged to bring their own. Chess pieces, chess boards and chairs will be wiped down after each round.
• Tournament organizers ask each player to bring only one parent or guardian to the tournament to avoid overcrowding the site.
Tournament coordinator Don Winters stressed the need to follow COVID-19 protocols in order to have a tournament.
"These rules need to be followed so that we can run in-person tournaments this year," he said in a written statement. "We will do everything in our power to try to protect everyone during the tournaments.
"If you choose to violate these rules while you are present, your player will lose all turns and you will be asked to leave. "