Sigeman: Four decisions in round 1
After a long period of inactivity due to the Corona pandemic 2021, the tournament scene is currently in turmoil. One event follows the next and some players are constantly in action. No one would be seriously surprised if Carlsen were to appear in two places at the same time. But the young German Grand Master Vincent Keymer is also currently very active. The 16-year-old European vice-champion and winner of the online Hou Yifan Challenge is now in Malmö, Sweden, and is one of the participants in the traditional TePe Sigeman & Co tournament, which once again sees very interesting ground.
Nihal Sarin from India and Jonas Bjerre from Denmark, who like Keymer were both born in 2004, will compete. Bjerre replaces Anatoli Karpov, who was originally due to play but had to cancel. A little older and more experienced than the years 2004 is Jorden van Foreest, born in the last century (1999).
With Nils Grandelius (born in 1993), Gawain Jones (1987) and Etienne Bacrot (1983) started three experienced Grand Masters. And that brings us to the tournament's senior, Nigel Short (born 1965). The 1993 world championship challenger is now also FIDE vice-president and his recently published book "Winning", in which he looks back on some of his many tournament victories. Short is a witty and funny narrator and if you want to see him "live" his "Nigel Short Greatest Hits" DVDs are recommended.
Nigel Short takes us on an electrifying journey through a very rich chess career, which has seen him beat no less than twelve world champions. His experience in tournaments and matches all over the world – Short has visited a total of 89 countries – can be seen in the accounts leading up to the matches which he annotates with humor and instructive insight.

Nigel David Short is widely regarded as the strongest British grandmaster of the 20th century. Born on June 1, 1965, he started out as a chess prodigy, first gaining media attention by beating Viktor Korchnoi and Tigran Petrosian in simultaneous exhibitions at the age of ten and twelve respectively. At 14 he became the youngest MI in history, breaking Bobby Fischer's previous record, and at 16 he came second (behind Garry Kasparov) at the Under-20 World Junior Championship in Dortmund. .
In the first round, Short had the Whites against Bacrot and had to resolve some unusual issues in an interesting final.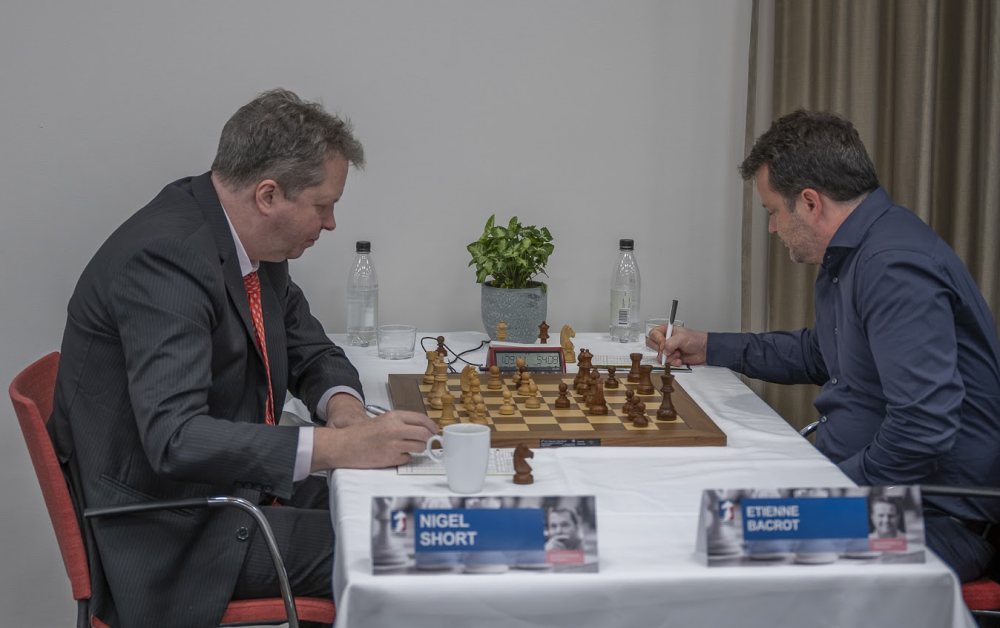 After the opening, Short was under pressure but he found a way to free his position and could win the Black Queen. However, when winding up in an Endgame where his queen had to fight the madmen and a few strong pawns passed, Short was too impatient. With proper defense, Black should have saved a draw but Bacrot got too ambitious.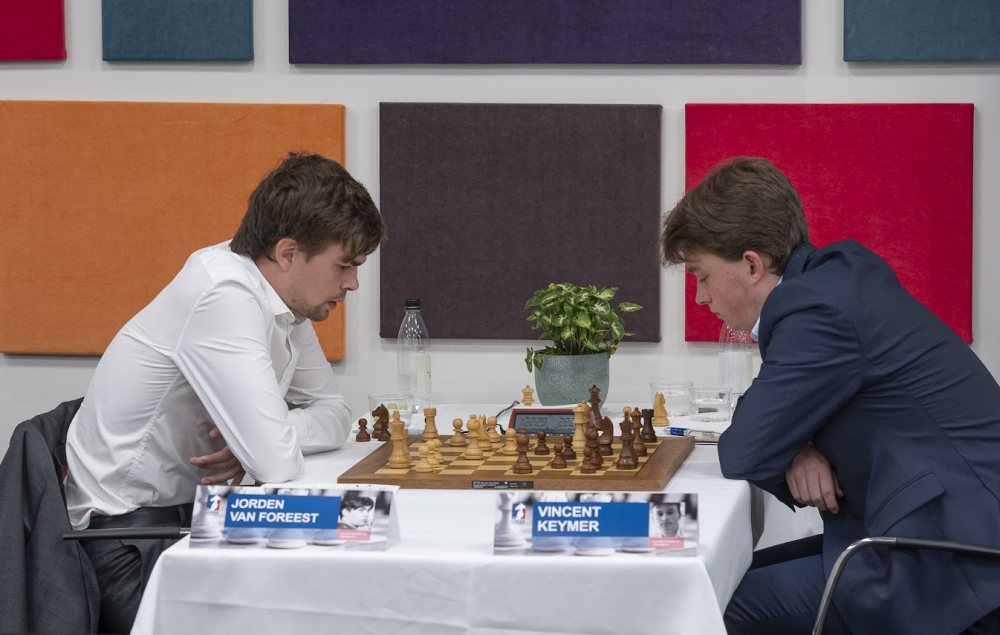 Jorden van Forest defeated Vincent Keymer. At the opening, the well-prepared Dutchman managed to put Keymer under pressure, but then let the young German get back into the game. However, after a late-game Keymer inaccuracy, Van Forest could concede.
Nils Grandelius dominated Nihal Sarin and had a convincing win, but Gawain Jones needed a lot of luck to win against Jonas Bjerre.
Connections