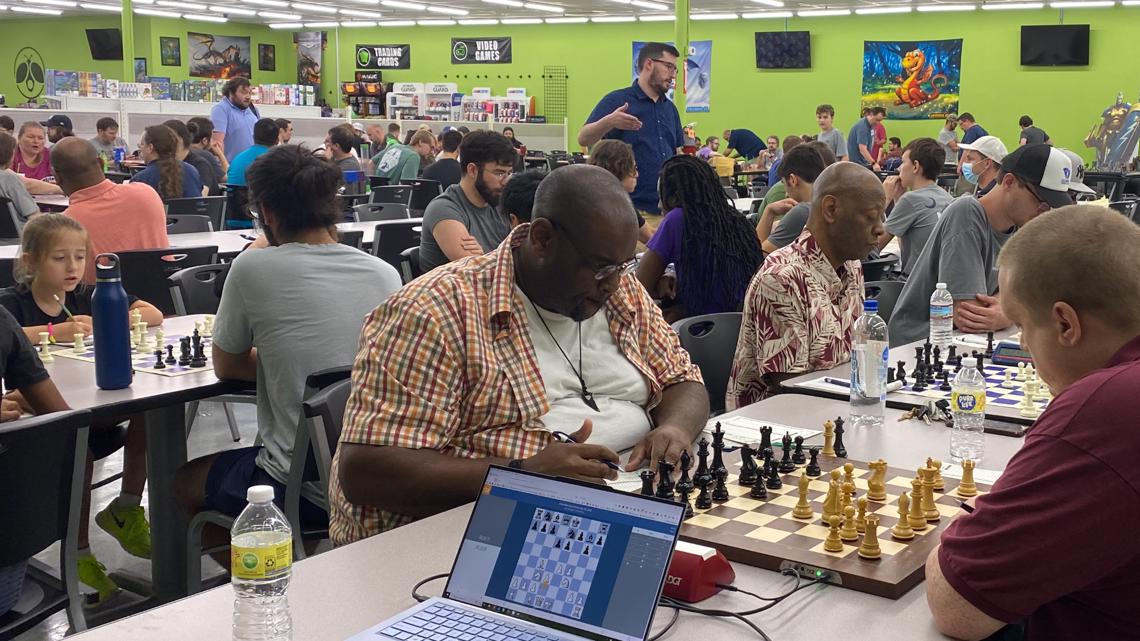 South Carolina residents play chess in Colombia
Chess players traveling from Florence, Charlotte or further afield to participate in the Columbia Chess Club.
"It's just great to see so many people connecting to chess, it's like music, there's something for everyone," said club member Harrison Walsh.
Anyone between the ages of 8 and 78 comes to play.
RELATED: Community Members Work to Revitalize Broad River Road District
"I'm still learning, and it keeps my mind sharp as I get older," said chess player John Brown.
The team started a year ago and are welcoming more people every week according to club founder James Brandmair.
"We normally welcome 30 to 40 people each week, but we have room for around 66 at the moment," he explained.
Several people at the club have been playing for months or years, but they say you don't have to know how to play to get out.
"There is so much to learn here and people who are always ready to teach"
Some people at the club travel all the way from Florence and even Rock Hill to hang out with their favorite brain game each week.
"It's like an hour and 30 minutes, and basically like 4 hours either way, but I like coming here because I have about three hours of game time and I always make friends," said declared
RELATED: West Nile virus found in Columbia, mosquito spray town
The group meets every Thursday from 5 to 9 p.m. and hosts a tournament that costs $5 to enter at 6 p.m. each week.
On August 6, the Chess Club will host The Colombia Open Tournament at the First Church of the Nazarene. The tournament will last all day from 8 a.m. to 6 p.m. The registration fee is $35.