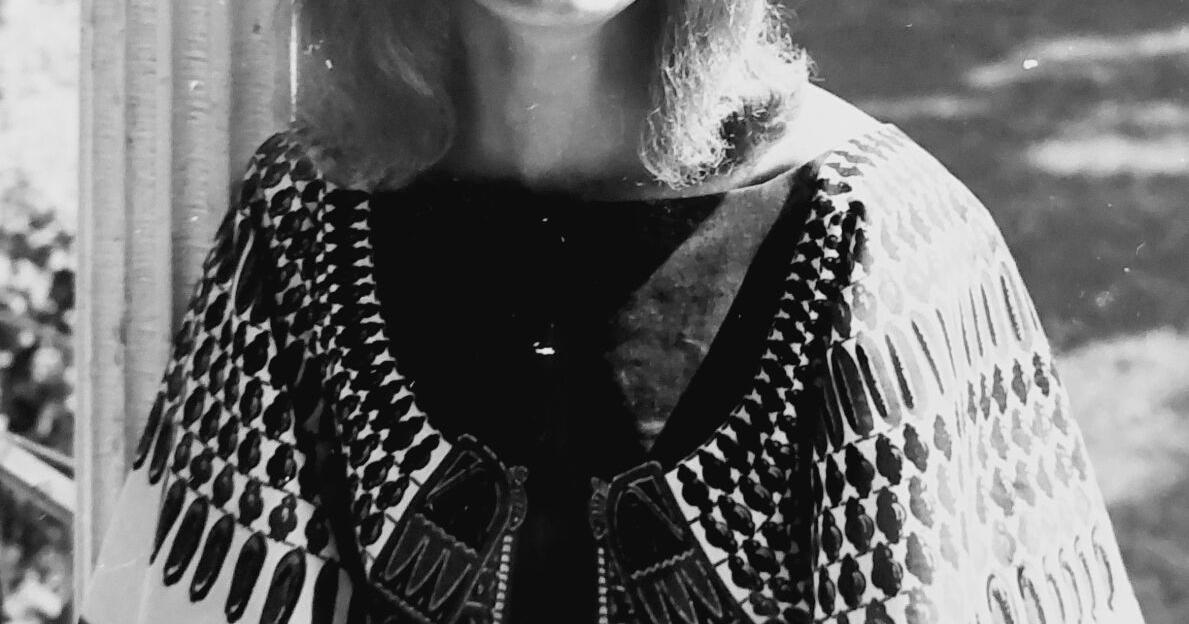 Terri White: The 1970s: Grambling Exchange Program | Alive
The 1970s. What a decade! Before graduating from college in 1972, I participated in a student exchange program. Grambling University, a predominantly black school nestled in rural Louisiana, has partnered with four northern universities to exchange students. Each of the northern universities sent four students to Grambling per semester, and Grambling, in turn, sent four students to each of these four universities.
Thus, the students lived a semester as members of a minority in the participating school in order to increase their understanding of regional, historical and cultural differences.
The verification process included an application requiring three responses: 1) Briefly describe your background so far. 2) Why do you want to participate in the program? 3) What are your professional projects?
For my response to #2, I wrote this: "I enjoy spending my time with people of all types and backgrounds, and it's also important for me to understand people with different issues than mine. I firmly believe that the only way to know people is to live in their environment. This way, you can better understand their problems and be better equipped to rectify the ailments that caused them. If we want to survive in this world, we must know, understand and cooperate with people of all skin colors and from all cultural and religious backgrounds.
Then, the program director interviewed each candidate. Although my memory is vague about it, I can still imagine myself in the room with Dr. Stoelting, the husband of my counselor and English teacher. I liked them, and later we became friends. Passionate civil rights activists, the Stoeltings have established several innovative campus programs.
After 51 years, how can I express my experience? What remains are snapshots of memories. What has lasted is the transformation I have embraced throughout my life.
My parents modeled respect for all. They taught me that all people are the same on the inside with similar hopes and needs. Even though we experience cultural differences, everyone deserves a dignified life. "…We hold these truths to be self-evident…that all men [people] are created equal…"
Throughout my life I have seen my parents defend the underdog – my father through politics and my mother through charity. I will never forget to bring Christmas gifts and food to families living in slums with dirt floors. I will never forget campaigning for political candidates who are passionate about righting the wrongs in our society. Never.
With this experience, it's no surprise that I applied for the exchange program, launching a life of walking through open doors. Not knowing what to expect, I kept an open mind.
Once in Grambling, my roommate introduced herself. However, due to her practical teaching schedule this semester, I rarely saw her. This often left me alone with no one to take me under their wing, show me around, and include me in their circle of friends. Other exchange students fared better. Although I hung out with others, this gap in my experience forced me to fend for myself.
One day, sitting alone in the student union, a young man shouted, "Does anyone want to play chess with me? Nobody answered, so I accepted his offer. Why not? I knew how to play.
We settled in for the game. Everyone else circled around us. In two or three strokes I knew he knew I knew I was totally out of my league. I figured out how to move the pieces, but I had no idea of ​​the strategy. Strategy? What is that?
But the game dragged on. Of course, eventually he beat me. Convinced that everyone thought I was a jerk, I gracefully bowed out, escaping into the privacy of my dorm.
Years later, I realized he lengthened the game out of kindness to me – so I didn't look like a fool. He could have beaten me on the third move. Did the other students know he was an "ace" chess player, and that's why they didn't want to play him? Or maybe none of them even knew how to play. Maybe they never knew I was no match for him. Anyway, my chess opponent turned out to be a prince that day by dragging out the game.
In the 70s, "All in the Family" became a popular television sitcom with Archie Bunker's character satirizing bigotry. At the time, the programs often poked fun at each other with good-naturedness: "The Smothers Brothers." "Saturday Night Live", "Carol Burnett", "Sanford and Son", "The Jeffersons" and many more. As a culture, we understood them, enjoying many warm laughs.
On a lonely Saturday night, I wandered into the dorm room to watch TV. Packed, with only one empty chair in the back, I settled in. The TV was showing "All in the Family". Oh man! An evening of laughter. Not. Every time Archie Bunker spit a zinger, all the girls would turn around to see if I was laughing. What to do? I didn't want them to misunderstand my laugh. Confused and embarrassed, I left the living room and retired to my bedroom.
Snapshots.
An obese young man followed me into the women's bathroom without any good intentions. I escaped. Although I frequently walked past him on campus, avoiding his gaze, I never reported him. Most likely, the school would have expelled him. Me? Hoping he learned his lesson, I chose not to ruin his life. But I will never know if I made the right decision.
Instead of going home over spring break, I stayed on campus with a handful of other students, temporarily relocated to a block of dorms. When one of my best friends from UW visited me that week, parties followed. In the car with friends, she whispered to me, "What are they saying? I can't understand them. Born and raised in northern Wisconsin, she needed me to "translate" for her. I don't remember having experienced a dialect adjustment.
Food. I had never heard of oatmeal or apple-grape salad mixed with mayonnaise. However, I loved them and still serve them today. Green cabbage cooked with pork neck bones? Not bad. Chitlins? Right there with lutefisk, a stinky Norwegian dish. I will pass both. Anyway, I enjoyed my cafeteria style dining experience.
Laughing with new friends, realizing that we had more in common than not, dominated the day. Parties, dancing and music balanced our studies like on any other campus across the country. But no country music. Motown all the way – my preference anywhere.
I loved my teachers, all experts in their fields with excellent teaching skills. Anyone would be proud to graduate from Grambling because of its high academic standards.
So many other snapshots – too many to include – but all life-shaping.
How did I feel this semester? Visible. Often uncomfortable. Sometimes lonely. Sure. That was the goal: to experience life as a minority in another culture. Some local students remained suspicious of our intentions as exchange students. No surprise since they grew up under Jim Crow rule. Others, however, welcomed our arrival by befriending us. In truth, differences abound everywhere.
In 1982 I moved to Cleburne – an "outsider" from Wisconsin. People were suspicious of me. This woman from the North who spoke differently, cooked differently and thought differently. Nevertheless, with the construction of the nuclear power plant in the 80s, many other "foreigners" settled here. Now no one gives us a thought. We are all just neighbors.
Since Grambling, I have strived to create a life involving people from diverse backgrounds. It was enriching. In my experience, when we relate to others as human beings, and not as people with differences, relationships flourish. But do we learn from our differences? Absolutely! They broaden our horizons and thus make the world a better place.
Terri White is a veteran homeschool mom of the 80s and 90s and the founder/director of TEACH Cleburne. She can be contacted at [email protected]