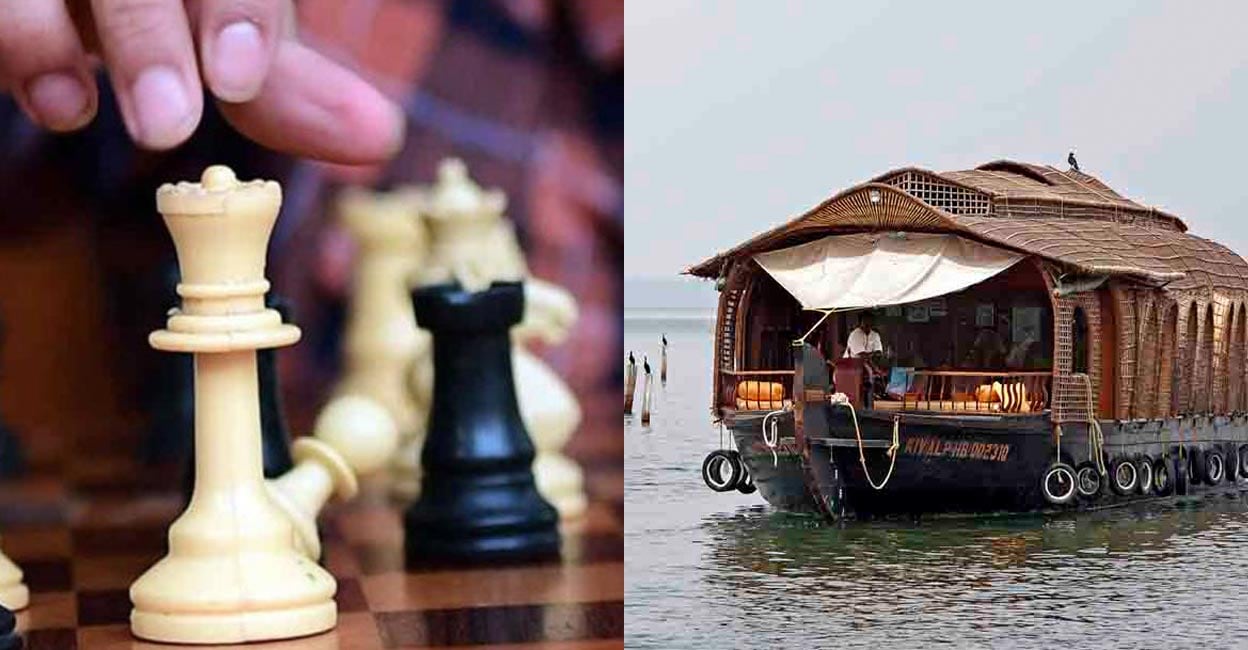 Tourism Minister Muhammed Riyas to play chess on a barge to promote the game in Kerala
Alappuzha: In order to promote chess tourism in Kerala, the State Minister of Tourism, PA Muhammed Riyas will play the International Master (IM) V Saravanan on a barge in Alappuzha on October 9th.
On this day, a tournament dubbed "Chess Houseboat Global 2021" featuring at least 40 young and old chess players from Kerala will be held here on barges floating above Vembanad Lake.
According to the organizers, Orient Chess Moves, 'Chess Houseboat Global' is the only Indian participant in the global chess tourism activity organized by the foundation of the legendary Hungarian chess player Judit Polgar.
This year, the Polgar World Chess Festival will be held in 13 countries, namely Hungary, Romania, Serbia, United States, Cyprus, Uruguay, France, Belarus, United Arab Emirates, Canada, the Czech Republic, India and Nepal.
"Our one-day event is the only World Chess Festival participant from India," said chess Olympian Prof. NR Anilkumar, one of the organizers. He said there was no registration fee.
IM Saravanan will also play a simultaneous chess event with 30 players. Chess quizzes, chess painting and photography will also be held on occasion, Anilkumar said.
Last year, a houseboat chess tournament was held on Lake Vembanad, attended by players from five countries. FIDE Vice-President and Grand Master Nigel Short also visited Kerala on this occasion.