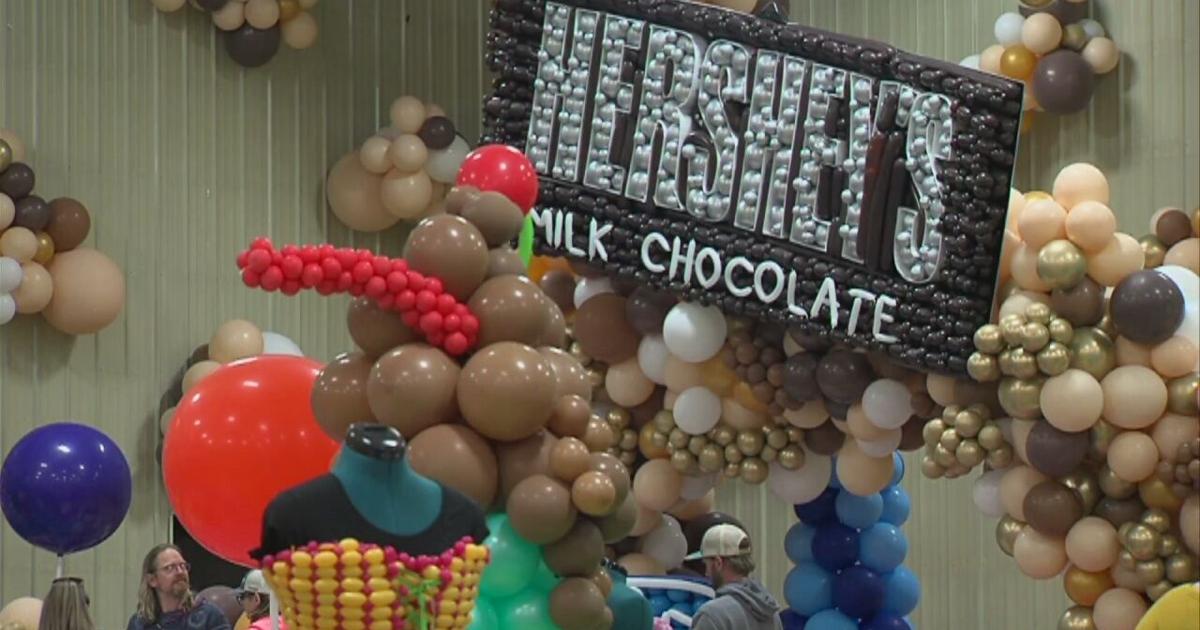 "We're actually inside the board game" – Big Balloon Build brings Candyland to life | News
KNOX COUNTY, Ind. (WTHI) – A local balloon and party store in Vincennes, Indiana, has helped bring a board game to life with the magic of balloons.
Take a trip back to your childhood with images of the very first Big Balloon Build in the United States.
People of all ages from across the state wrapped around the Highlands Community Church in Knox County to witness this historic event.
"It's pretty amazing for Vincennes, Indiana," said longtime Knox County resident August La Marche.
Sixty-five balloon artists from around the world helped recreate Hasbro's Candyland with the magic of 125,000 balloons.
"We're actually inside the board game," said Big Balloon Build creator Stuart Davies.
According to Davies, an out of body experience was made possible thanks to the community of Vincennes.
"I think if you give a kid a balloon, just one balloon, and see the smile on their face…my point of view is to imagine what 125,000 balloons can do," Davies said.
These 125,000 balloons have done a lot of good. The event helped feed hundreds of local families. The price of admission was a bag full of canned goods.
It doesn't stop there – on Friday night there was a gala, fashion show and dinner that brought in around $65,000. This money goes directly to United Way in Knox County.
All dishes served at dinner were sourced from local restaurants.
The manager of Valley Party Supplies, the host of Saturday's big event, says the impact of this event is being felt both locally and nationally.
"This model is already being developed in other states," said Liz Romani, manager of Valley Party Supplies.
Not only is Vincennes the first city in Indiana, but it's also the first to host a Big Balloon Build.
Sunday is the "popping party" where all the waste from the event will fit into two bin bags.